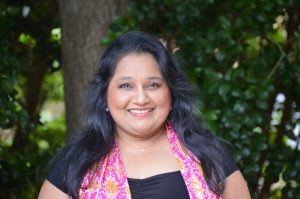 Dr. Chitra Hardikar is a general dentist in Raleigh. She has experience in all facets of general and cosmetic dentistry, including Invisalign® treatment. She focuses on helping patients maintain healthy, long lasting, beautiful smiles. 
Dr. Hardikar completed her dental education in India in 1997. She taught at a dental school for a year and then worked in private practice in India. 
Dr. Hardikar received her U.S. dental degree from Boston University in 2004. She practiced as a general dentist in Massachusetts and worked in private practice till 2015. She moved with her family to North Carolina in search of warmer weather and loved North Carolina. They decided to settle here, and Dr. Hardikar is happy to have found her new dental home here at our office.
Meet Our Team
Our friendly team is dedicated to providing you with quality, individualized care in a welcoming and comfortable environment. Your oral health, smile and comfort are our highest priorities, and we will work closely with you to help you achieve your smile goals and enjoy all the benefits of excellent oral health. Call Smile Creations of Raleigh at 919-789-4166 today to find out more and make an appointment with our dentist in Raleigh, North Carolina!
Check back soon to meet our incredible team!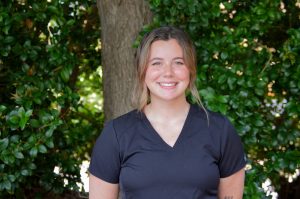 Sydney
Registered Dental Hygienist
Originally from Jonesboro, Arkansas, Sydney moved to North Carolina when she was 11 years old. After growing up the rest of the time in Raleigh, North Carolina, she decided to go to Appalachian State University for her freshman year of college. It was there that she decided to become a dental hygienist and transferred back home to pursue her career at Wake Technical Community College. As a "retired" bartender turned registered dental hygienist, she makes sure every patient has a comfortable experience and works hard to be as gentle as possible while developing great patient communication and interpersonal relationships. Sydney enjoys outdoor activities, such as hiking and snowboarding, as well as cooking and spending time with friends and family, laughing and playing games.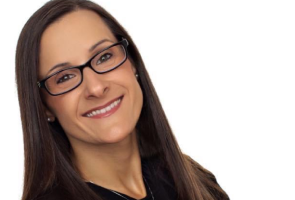 Karen
Practice Manager/Financial & Insurance Specialist
Karen is a native of Pennsylvania and moved to North Carolina in 1998. She has more than 20 years of patient financial and insurance administration and management experience in the dental field. Karen has an amazing passion for dentistry and enjoys getting to know and help all the practice's patients. Karen and her husband, Derrick, have an amazing daughter, Emilee, and the family dog, Cuddles. In Karen's free time, she loves spending time with her family, going to church activities, enjoying the beautiful outdoors, gardening, bird watching and visiting her family in Pennsylvania. We promise once you get to meet her, you will enjoy seeing her smile and her genuine and pleasant attitude for helping all our patients.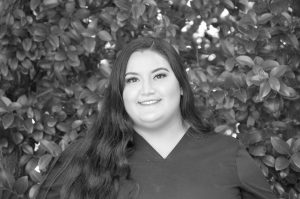 Lesley is from Wendell, North Carolina. As the dental assistant, Lesley makes patients feel comfortable and helps them express their concerns to and communicate with Dr. Hardikar. She will help Dr. Hardikar in diagnosing dental disorders by taking diagnostic X-rays and making dental impressions. She is in charge of infection control and sterilization protocols. She ensures that every room is disinfected and instruments are sterilized and set up for the next patient. She assists Dr. Hardikar during procedures. Outside of the office, she spends her time traveling, shopping and developing her passion for cosmetics. Lesley's favorite part of patient care is helping patients achieve a nice smile.